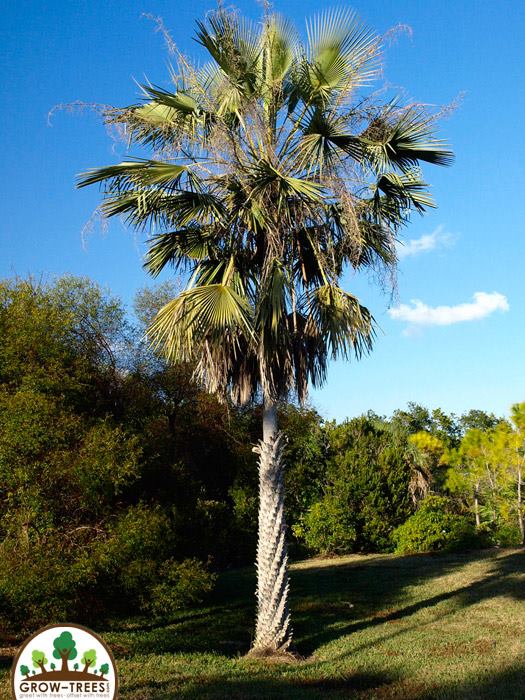 Carnauba Palm is called the "Tree of Life" in Brazil for its many uses!

Native to Brazil, it can grow to over 20 meters or 65 feet in height and is drought resistant. Carnauba wax is a popular car wax that is obtained by drying and beating the leaves to remove the wax. The wax is also used for polishing floors, leather, furniture and shoes.

Its fruits are made into an edible flour and also used as cattle feed. Oil extracted from its seeds is used in cooking food.