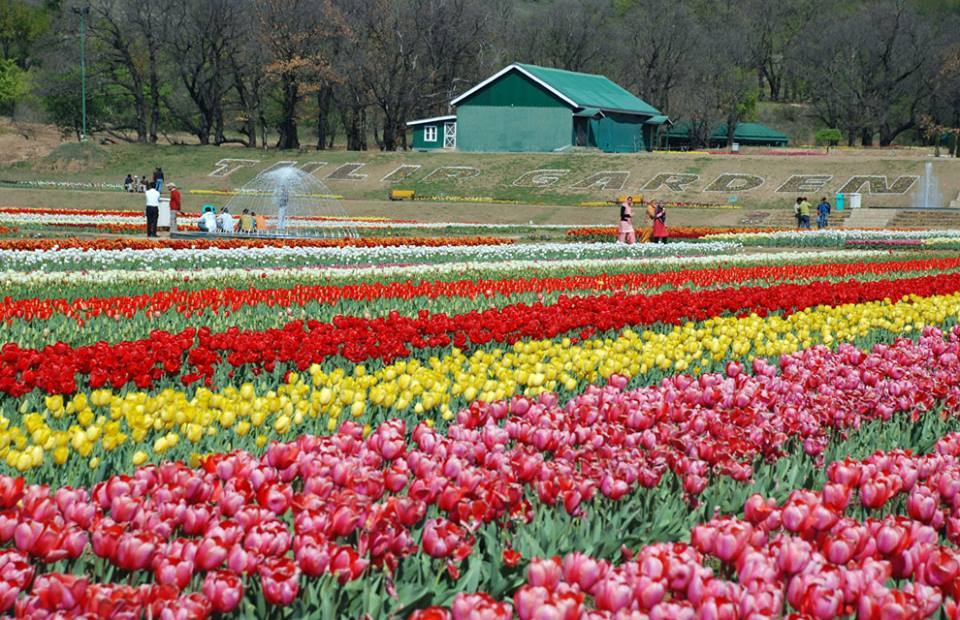 "Asia's largest Tulip Garden at Jammu & Kashmir in India!
One Million tulips have been planted this year at the Indira Gandhi Memorial Tulip garden formerly known as Siraj Bagh near the Dal Lake. This spectacular blossom is spread over an area of 15 hectares. The average life span of the tulip flower is three to four weeks but heavy rains or too much of heat can damage them.
An official said that this year, they planted the bulbs in a phased manner to increase their longevity. That way there will be tulips in the garden for the whole month or even more.
In addition to the tulips, the other flowers grown in the garden include Hyacinths, Narcissus, Daffodils, Muscuria and Iris."