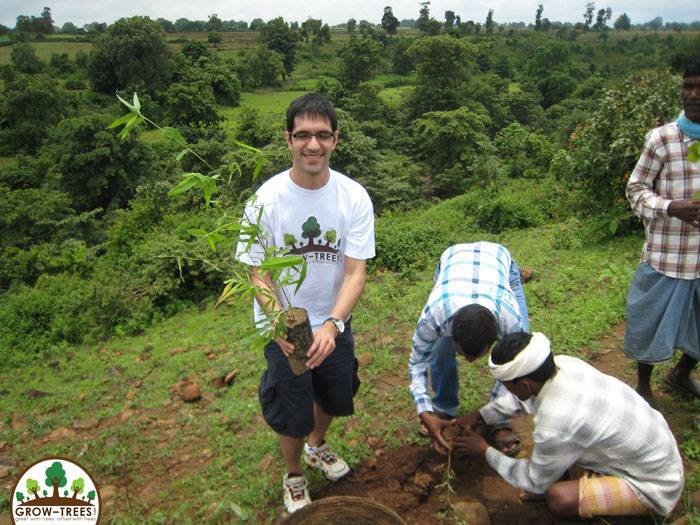 "A native (indigenous) species is one that occurs in a particular region, ecosystem, and habitat without direct or indirect human actions" (Kartesz and Morse, 1997)
Grow-trees.com plants more than 50 species of trees in its 16 projects. All the tree species planted are native to the respective areas; for instance, different types of mangroves are planted in one of the projects at Sundarbans National Park in West Bengal, whereas species such as Amla, Mahua and Karanj are planted in a project at Kanha National Park in Madhya Pradesh. Although the species of trees are decided by the planting partners after consultation with Gram Panchayats and communities in the areas, Grow-Trees does not encourage them in any manner to plant any exotic species. The reasons behind this practice are innocent yet intricate.
The primary reason for such plantings is that the native species have higher survival rates than any other species introduced in the areas. The resource requirements for the growth of such trees are furnished by the existing soil and surroundings, thus allowing them to grow rapidly.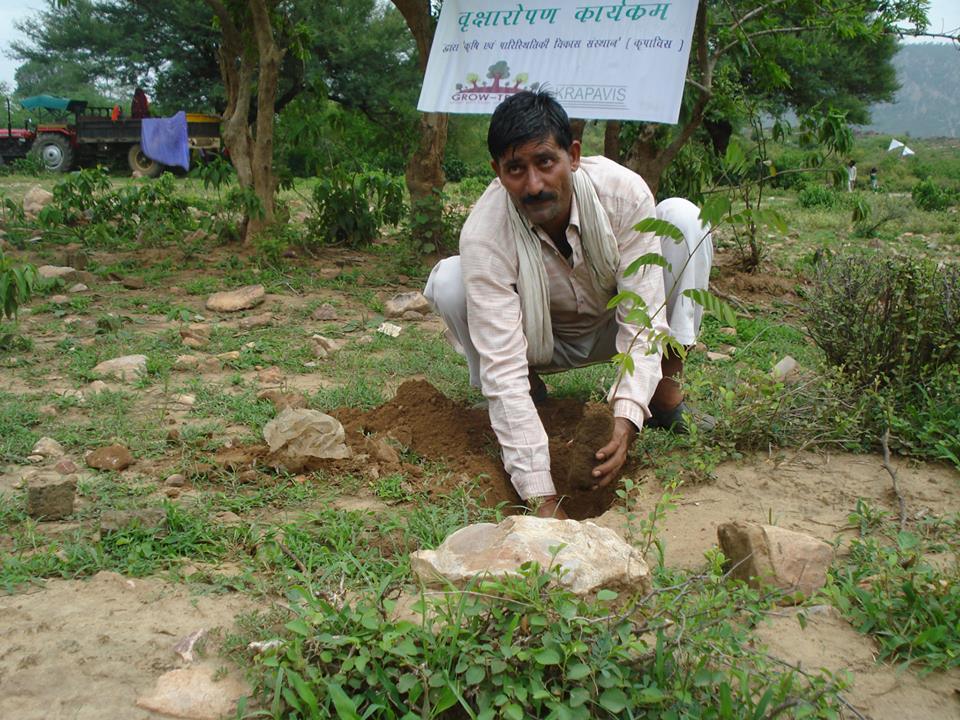 Secondly, plantation of native species is relatively less expensive as the species adapt to the environment and evolve to be pest resistant by developing several natural defenses. Therefore, the relatively less usage of pesticides renders the water table clean. These trees also help in resource conservation as they are adaptable for survival in harsh climates and with limited natural resources. Planting partners of Grow-Trees also take measures to ensure that the drought-resistant species are planted in lands with less water such as on higher grounds. In the same manner, water-intensive species are planted at the foot of hills.
Another crucial reason is that the 'life cycles' of organisms inhabiting the areas are dependent on native species of trees. For instance, the Indian giant flying squirrel is largely dependent on Mahua trees for feeding. Similarly, the larvae of some moths, butterflies and worms are dependent on specific tree hosts to survive. Therefore, removal of certain native species may result in the extinction of dependent insects, birds and animals from the surroundings. Symbiotically, pollination syndromes such as ornithophily and entomophily ensure that such plant species diverge.
In some of our projects, non-native species such as Lantana which is toxic to livestock of inhabitants and reduce the productivity of lands, invaded the project area. There are many examples where invasive species are too water thirsty to let natives have any. They drain limited resources and out-compete the native species, making it a colossal mistake to plant the exotic species or even to let them survive.
Learning about and planting native species require deeper understanding about the land and fortunately, Grow-Trees has experienced planting partners who are stationed in the areas for years. They have maintained cordial relationships with the communities of the area who work hand in hand in all planting activities and the upkeep of the trees planted. Together, they pay respect to Mother Nature by planting only native trees.
How you can help? Make a difference this World Environment Day by planting trees and maintaining the biodiversity of the environment.
Unable to view the above button? Click here to plant now!