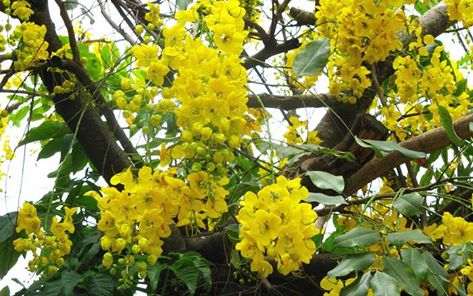 Amaltas or the Golden Shower tree is a beautiful tree native to Southeast Asia.
It is a deciduous tree growing to around 70 feet in height and its flowers are attractive to bees and butterflies. It is a state flower of the Indian state Kerala and the national flower of Thailand.
People celebrate Holi by smearing each other with coloured powders. The flowers of this tree can be mixed with marigold flowers and water to form a bright yellow to orange coloured paste.