In our childhood days, while taking a stroll in parks at night- we were told, "Not to touch the leaves of plants and trees at night because they also rest like us".
Our work lives start with beaming rays of the sun bringing energy and positive vibes in our lives keeping us refreshed through the day. Since ages, the Moon has been a source of peace and calmness, spelling magic to make our souls relaxed after the toiling we go through in daytime. The natural effects of Sun and Moon also bring the same results for 'Trees'. A recent study in Finland and Austria with the help of professional researchers pointed out that trees relax and let their branches droop when the sun goes down.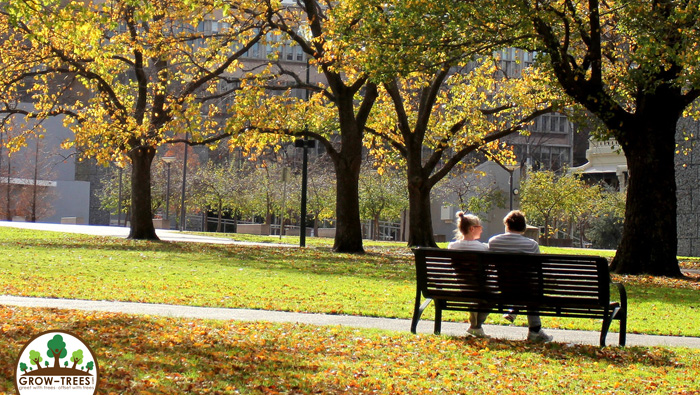 In the only reported study to look at tree siestas, researchers set up lasers that measured the movements of two silver birch trees (Betula pendula) at night. One tree was in Finland and the other in Austria, and both were monitored from dusk until morning on dry, windless nights in September. This was close to the solar equinox, when daylight and night time are about equal. The laser scanners used infrared light to illuminate different parts of the tree, each for fractions of a second. This provided enough detail to map each tree within minutes, the researchers said. The silver birches' branches and leaves sagged at night; they reached their lowest position a few hours before sunrise, and then perked up again during the wee hours of the morning.
"Our results show that the whole tree droops during night, which can be seen as position change in leaves and branches," study lead author Eetu Puttonen, a researcher at the Finnish Geospatial Research Institute. He also stated, "The changes are not too large, only up to 10 centimeters [4 inches] for trees with a height of about 5 meters [16 feet]." The finding in trees represents the first study to use lasers to precisely measure the night-time movements of wild trees.
Most living organisms have day and night circadian rhythms, and any gardener will notice that some plants open their flowers in the morning while some trees close their leaves at night. The famed botanist Carl Linnaeus (1707-1778) found that flowers confined to a dark cellar still opened and closed, and naturalist Charles Darwin (1809-1882) noted that the nocturnal movement of leaves and stalks on plants looked like sleep.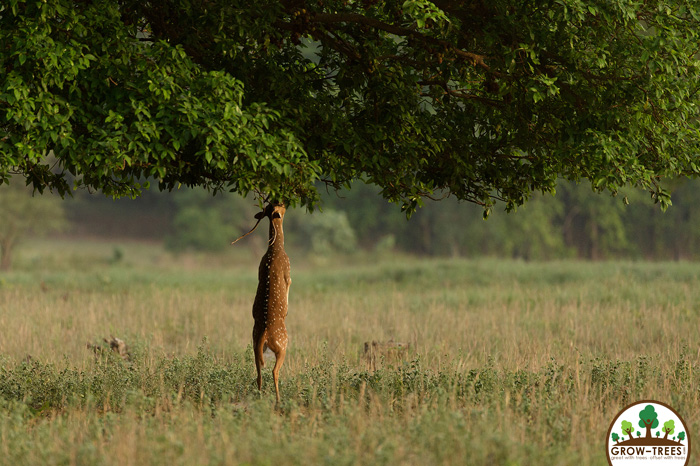 Grow-Trees.com, a web-based social enterprise appreciates the study on the movement of trees. We are facilitating large scale plantations in different parts of the country, touching lives of millions by creating employment opportunities for local tribals, offsetting carbon and propelling a new way of planting trees and greeting friends with an eTreeCertificate (like a Greeting Card).
Unable to view the above button? Click here to plant now!
SOURCE: Daily Mail & Live Science
IMAGE SOURCE: 1st Image – Dave Hensley | 2nd Image – Savio Sebastian | 3rd Image – Eetu Puttonen/Finnish Geospatial Research Institute/National Land Survey of Finland | 4th Image – Rohit Varma